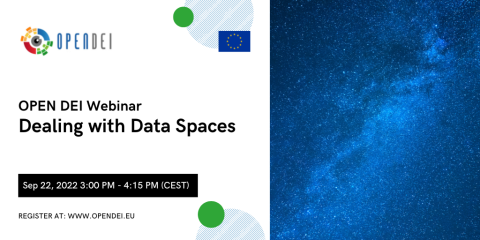 Last 22 September 2022, Juan Carlos Pérez Baún, representing ATOS Spain, participated in the webinar "Dealing with data spaces" in the framework of the OPEN DEI  project and in collaboration with IDSA: 
Security in dataspaces (Juan Carlos Pérez Baun-Atos):
Brief presentation about Security in data spaces
Use cases in projects – e.g., KRAKEN, CS4EU
Several topics related to data spaces were discussed, such as data governance, model and interoperability of data spaces, security in data spaces and the added value of data spaces, and presented by the following speakers:
Marko Turpeinen: CEO at 1001Lakes.
Mike de Roode: Business Process Management at TNO.
Juan Carlos Pérez: Researcher & Project Director in Blockchain, Identity & Privacy Unit at Atos Spain.
Arturo Medela: Project Director in Energy, Climate & Decarbonization Unit at Atos Spain
You can find the presentation and the webinar details below.