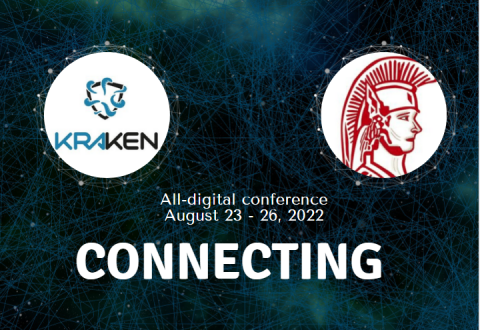 ARES 17th International Conference on Availability, Reliability and Security 
August 23 – August 26, 2022 
KRAKEN is part of the 4th Workshop on Security, Privacy, and Identity Management in the Cloud board chairs with Sebastian Ramacher and Stephan Krenn, both from AIT. 
More partners from within the KRAKEN's consortium can still join the session with their proposals.
Deadlines 
Submission: April 20, 2022
Author Notification: June 8, 2022
Proceedings Version: June 19, 2022
ARES EU Symposium: August 23, 2022
Topics
Privacy-preserving authentication
Proxy cryptography
Format and order preserving encryption
Secret sharing
Secure multi-party computation
Cloud cryptography
Secure distributed systems
Secure outsourced data processing
Security for federated cloud environments
Security and privacy in web services
Security and privacy in cloud scenarios
Fault tolerance in distributed systems
Auditing of cloud based systems
Transparency-enhancing technologies
Identity management
Authentication and authorization
Application areas (smart cities, data markets, etc.)
Integrity and verifiability of outsourced computation
CyberSec4Europe will also be part of the event, as well as some key units from Atos Research & Innovation.