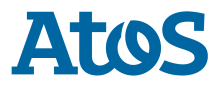 Atos
(ATOS)
Atos is a global leader in digital transformation with over 110,000 employees in 73 countries and annual revenue of over € 11 billion. European number one in Cloud, Cybersecurity and High-Performance Computing, the Group provides end-to-end Orchestrated Hybrid Cloud, Big Data, Business Applications and Digital Workplace solutions.
Within KRAKEN project, Atos coordinates the project providing its expertise in Blockchain technology, leading and actively participating in those tasks related to SSI and Blockchain. Atos also contributes to exploitation and communication activities as a large industrial partner. 
click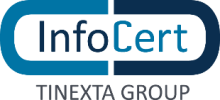 InfoCert S.p.A.
(INFOCERT)
InfoCert is the leading company in the field of Qualified Trusted Solutions, active in more than twenty countries. InfoCert enables companies to innovate the customer interactions and operational processes leveraging on its portfolio of trust-based solutions and services.
Within KRAKEN project, InfoCert plays an active role in developing business intelligence analysis and technical platform to support the creation of a trusted and secure personal data platform, granting compliance with privacy regulations, based on blockchain.
click

Austrian Institute of Technology
(AIT)
AIT is an Austrian research institute with a European format that focuses on the key infrastructure issues of the future. As the largest non-university research facility in Austria, AIT has a long history and an outstanding track record on participating and leading EU and national research projects. An important part of IT Security research within the Digital Safety & Security Department is concentrated on secure system design for safety and security-critical information systems.
Within KRAKEN, AIT will mainly work on the design and partly on the prototypical implementation of the cryptographic primitives underlying the envisioned platform, will lead the development of the privacy metrics part of the platform, will actively contribute to the dissemination of KRAKEN's results and will leverage its experience to contribute to the standardization of the project's findings in relevant standardization bodies.
click

Graz University of Technology
(TUG)
The Institute of Applied Information Processing and Communications (aka IAIK) at Graz University of Technology is the largest university institute in Austria for research and education in security and privacy. It has been active in this field for more than 30 years and currently employs more than 60 researchers.
TU Graz brings to the KRAKEN project experience & expertise in identity solutions (WP2), self-sovereign identity & eID/eIDAS (WP3), and cryptography & privacy (WP4); and is also involved in the education pilot (WP5).
click

XLAB
(XLAB)
XLAB is an R&D company with a strong research background in the fields of cloud computing, security, dependability, information visualization (medical, 2D, 3D GIS, sensors) and image processing (3D reconstruction, segmentation, GIS data fusion). The results of the R&D activities are reflected in the advanced online collaboration software ISL Online, GIS and visualization solution - Gaea+, in our civil protection solutions and in the sophisticated medical imaging solutions - MedicView.
Within KRAKEN project, XLAB will implement privacy-preserving data analytics algorithms by using functional encryption and secure multi-party computation cryptographic schemes. Mechanisms for secure clustering, aggregation, and statistical evaluations (e.g., mean, variance, quantiles) of sensitive data will be enabled without revealing data in the clear.
click

KU Leuven Centre for Information Technology and Intellectual Property
(KULEUVEN)
The Centre for IT & IP Law (CiTiP) is a research centre at the Faculty of Law of the University of Leuven (KU Leuven), with currently a staff of over 50 researchers specialized in legal and ethical aspects of IT innovation and intellectual property.
CiTiP is responsible for the tasks concerning the legal and ethical aspects of the KRAKEN project. The work includes general guidance of the consortium regarding legal and ethical issues and providing information for the development of a solution compliant with the relevant legal framework.
click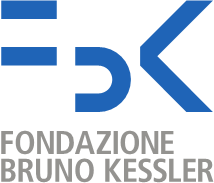 Fondazione Bruno Kessler
(FBK)
Fondazione Bruno Kessler, ICT centre, is an internationally renowned centre established in 1986 for conducting research on Artificial Intelligence (AI). Its Health & Wellbeing High-Impact Initiative designs and implements technology platforms to make citizens more acquainted managers of their health and more active partners in their interactions with health professionals.
FBK contributes to the user research for the definition of user stories and in conducting user-centred validations of the KRAKEN's interactive solutions.
click

Lynkeus srl
(LINKEUS)
Lynkeus is an independent research and consultancy firm specialized in the design and implementation of advanced IT solutions in healthcare. The group designs and implements GDPR compliant medical data sharing systems leveraging privacy-preserving solutions, from blockchain to synthetic data, at the intersection of ethics, law and medical technologies.
Lynkeus supervises the KRAKEN platform integration and validation and is responsible for privacy aspects and the development of the healthcare use case.
click

Technology Exploration
(TEX)
TX is an Engineering Data Economies company which use application of the Streamr Technology Stack. TX aims to develop solutions that harness Streamr technology and truly empower industries, organizations, and people to unlock the value of their data in several sectors, such health, education, automotive, supply chain or smart cities.
Within KRAKEN project, TX will develop a biomedicals and education data marketplace for individuals and organizations, leveraging existing technology developed through the Streamr Project and integrating with the technology of other partners within the KRAKEN consortium.
click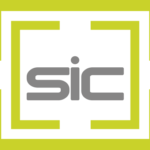 Stiftung Secure Information and Communication Technologies
(SIC)
SIC is a foundation with expertise, amongst others, in the implementation of protocols, cryptographic primitives, PKI, and electronic signatures. The foundation also contributed to standardization processes in the specified fields.
Within KRAKEN project, SIC is responsible as Task Leader for Task 4.4: "Secure implementation of cryptographic components" and Task 5.1: "User Stories refining" and is involved as a contributor in some other tasks. 
click