The EU-funded KRAKEN project provides an innovative data sharing control based on advanced end-to-end encryption that prevents access to and modification of data.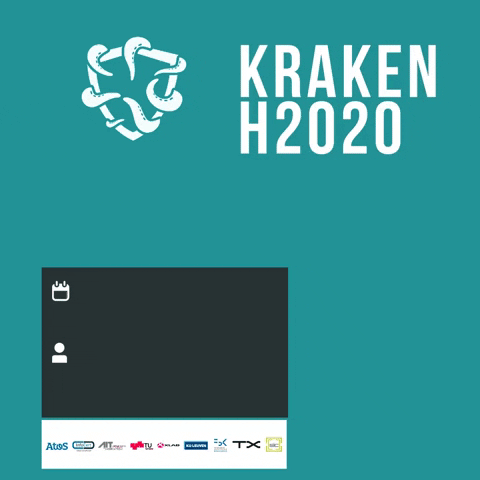 KRAKEN started on December 1st, 2019, with the collaboration of ten European companies. Its main objective is to ensure citizens are in control of their personal information, leading them into being active owners of their digital fingerprint. The result is the establishment of netizens as data providers in their own right throughout the entire data lifecycle.
Javier Presa, senior researcher from Atos Research & Innovation, and Silvia Gabrielli, senior researcher at FBK High-Impact Initiative on Health & Wellbeing, will introduce KRAKEN's three pillars at the European Big Data Value Forum (#EBDVF21).
KRAKEN's speakers will be as listed below:
Besides introducing the most scientific and technical aspects of the project, there will be a presentation of the two pilots, HEALTH and EDUCATION, and their latest progress.
Please, make sure to REGISTER HERE to attend KRAKEN's workshop now.
The virtual event, which will be one hour long from 14:00 to 15:00 CET, aims to raise awareness about privacy security on digital spaces.
The pilots will keep on being tested in a second phase.
For that purpose, volunteers will be needed to check the two pilot's correct and optimal functions.