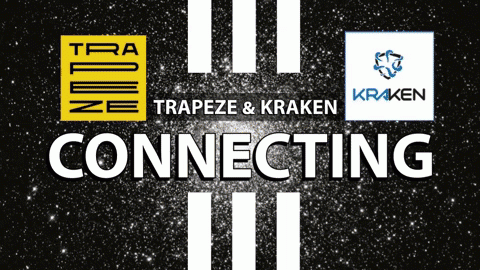 TRAPEZE brings together over a decade worth of EU-funded research in security and privacy, as well as proprietary solutions and know-how, towards marketable innovations.
TRAPEZE has 3 pilots:
My Citizen Profile (Flanders, Belgium). Sector: Government / administration.
Deutsche Telekom "Data Intelligence Hub". Sector: Telecom and IT services.
CaixaBank's ID Wallet. Sector: Banking and financial services.
KRAKEN will share its latest outcomes from his 2 pilots in HEALTH and EDUCATION  
The two projects will join forces and ideas on December 14th in a three hours session with the interventions of Juan Pérez Baun, KRAKEN project coordinator, and Jonathan Langens, TRAPEZE project coordinator, following this agenda:
KRAKEN project intro and Q&A

TRAPEZE project into and Q&A

Brainstorming on the synergy points: 

Privacy-enhancing semantic blockchain platform: Consent Policies approach and interfacing with Hyperledger

Linked Data Paradigm. Digital ID starts with your Personal Data Inventory

Data Marketplace – best practices of the DT's Data Intelligence Hub and its integration with the TRAPEZE platform

Secure and accessible governmental services relying on citizens' data: Empowering citizens to reuse their personal information online in different contexts. AIV's web-based ecosystem that separates data from their applications in the existing user-centric back office.

Self-Sovereign Identity principles realization using the "Customer ID Wallet" with all the features required by GDPR and the company business as well as informed citizens

Conclusions and next steps planning.