Big Data PPP Personal Data Platforms -"Empowering Citizens Leveraging their Data Power"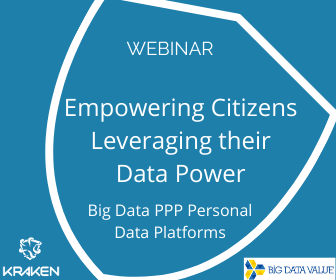 Author: Juan Carlos Pérez Baún , Atos ARI BC, Identity & Privacy Unit
GoToWebinars , 8th May 2020
Last May 8, KRAKEN project participated in the series of webinars organized by BDVA in the form of online workshops. 
The webinar was led by Juan Carlos Pérez Baún, coordinator of the project as Researcher & Project Manager at the Privacy Unit in Atos, who made the first official presentation of the project since it started last December.  
More than 60 people attended this session where the project coordinator explained the general context of the project, the main objectives and innovations and the use cases that will be developed during the 36 months of work.
Category
Marketing material